Duck
---
"Banksy"
---
OMG NAKED 3!!!! :D <3
---
Bridemaids makeup
---
Halloween 2013
Turned my friend Patricia into Medusa!
Turned myself into a diva cut victim.
---
Love these makeup beauties
From left:
Nars Blush Nico (Sephora Sweden)
Too Faced Boudoir Eyes (Sephora Mallorca)
Sleek i-Divine Au Naturel Palette (only 120SEK, Sephora Sweden)
---
NARS Nov News
The eyeshadows are applied on my hand without (!) eyeprimer! Great pigments or what?
---
Pretty Sephora nail polishes
---
The Estée Lauder powder rocks - so far :)
UPDATE:
The powder stayed nice and matte the entire day. My makeup looked
the same way as I applied it in the morning. I think it's also, as mentioned earlier,
thanks to the awesome Benefit primer. LOVE IT!
---
New stuff <3
Never had an amazing foundation as this one. It really covers
all redness/blueness without feeling heavy or like a mask.
It's light and a bit fluffy and gives a nice finish.
(I have combined skin - oily t-zone and normal to dry cheeks).
Tomorrow will be the first time I'll try this powder. Can't wait!
This nailpolish was love at first sight. L63 Be A Millionaire.
Next month I am buying this beauty,
Diorshow Fusion Mono Long-Wear Professional Mirror-Shine
eyeshadow 
(wow what a long name). It's an eyeshadow that's a mix of
a powder shadow and mousse shadow. Really like the way it feels
and it looks amazing on the skin! Can also be used with water for a metallic effect.
All products available at Sephora.
---
I still haven't seen a visible change to my skin since I started to use Estée Lauder's Idealist. I think it's more visible on a more mature skin. This product might help me in the long-term instead :) And as I mentioned before - you can see immediately that your skin glows.
I am going to try their pore minimizing serum now! Started today.
---
It stayed!
Benefit's primer Stay Flawless is awesome!
I have the classic oily t-zone which makes my makeup disappear during
the day. Stay Flawless made my skin matte and made the makeup
stay the same way as I applied it in the morning.
And - I worked today all day! Really recommend this one.
---
Stay!
Bought a new primer today from Benefit! Really excited about applying it
for the first time 
tomorrow morning and see the result during the day. 
---
Fall 2013 favourites
Giorgio Armani - Sí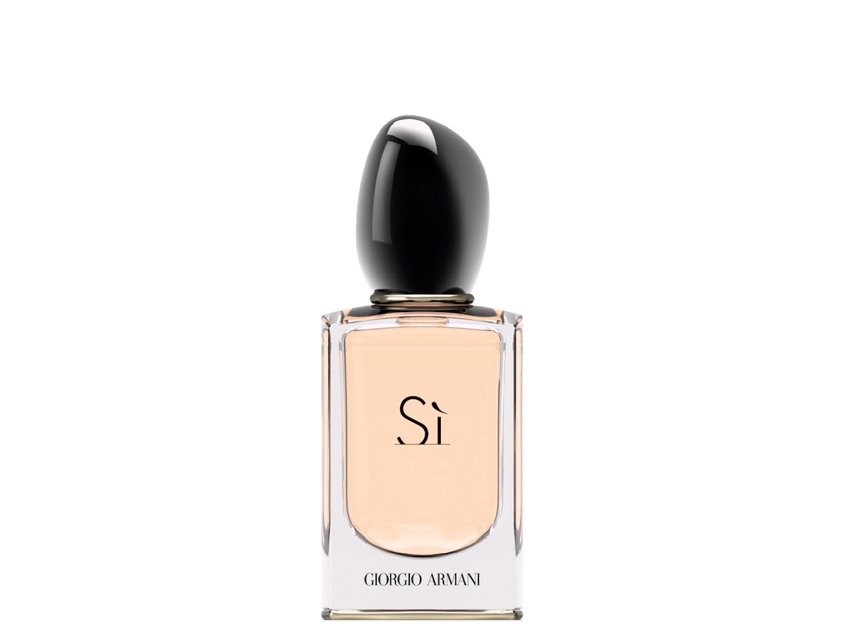 H&M - Fake fur jacket
H&M - Boots
Benefit - Blush Rockateur
Forever21 - Poncho
Forever21 - Fuzzy sweater
Marc by Marc Jacobs - Nailpolish
Asos - Backpack
MAC - Brush 159
---
I still haven't seen a visible change to my skin since I started to use Estée Lauder's Idealist. Have to wait another 1-2 weeks.
---
Topshop Thin
KIMONO BLOOM V-NECK CAMI £26
SILK FLORAL CAMI BY BOUTIQUE £45
FLORAL DIGITAL PRINT CAMI TOP £20
topshop.com
---
Top 10 palettes available at Sephora that I want to try...
Bobbi Brown Navy & Nude Eye Palette $60.
Why?: I bet the Midnight Blue eyeshadow looks amazing!
Specially if blended with the nude ones.
Laura Mercier Laura's Luxe Colour Portfolio $78.
Why?: The box looks amazing and I really love the colours.
LORAC PRO To Go Eye Cheek Palette $38.
Why?: The pink blush looks amazing and I have never
ever tried Lorac earlier. Very curious about how the pigments
in the eyeshadows are.
NARS And God Created The Woman Set $59.
Why?: I LOVE NARS, I know that the eyeprimer rocks
and I think the eyeshadow colours look amazing.
SEPHORA COLLECTION IT Moonshadow Baked Palette - In The Nude $26.
Why?: These baked eyeshadows are so beautiful. Love the shimmer
and the mixed colours.
SEPHORA COLLECTION IT palette nude $32.
Why?: The box looks fantastic! I love that kind of pattern and I bet
it feels great holding it in your hand (I have both calendar and 
iphone case that looks like this). Curious about the pigments in the eyeshadows.
Smashbox The Master Class Palette II $59.
Why?: Because it's like a box of beautiful colours!
I have tried earlier Smashbox eyeshadows and I love them.
Urban Decay naked2 $50.
Why?: I think most of you know why, this palette IS amazing.
I tried it earlier and I am so mad that I didn't bought it when we
had it at our Sephora. The eyeshadows are great and the box feel amazing.
The brush is also a nice bonus!
Benefit World Famous Neutrals - Most Glamorous Nudes Ever $30.
Why?: Benefit is one of my favourite brands and never stops amaze me.
I have tried pretty much every kind of product and love them all. 
I bet this one is just as amazing as everything else that Benefit can offer.
Sephora + pantone universe Elemental Energy Eye Shadow Palette $38.
Why?: I'm an artfreak so Pantone + Sephora means OMG for me.
Really hope that the pigments are good in these shadows.
If not, it's still Pantone + Sephora!
---
Marc Jacobs Beauty
Oh I want to try these products so bad!!
Shameless Bold Blush - 204 obsessed
Style Eye Con No.3 Plush Shadow -The Glam 108
Style Eye Con No.7 Plush Shadow - The Lolita 206
1.
2.
1. Lust For Lacquer Lip Vinyl Sheer - 304 Overprotected
2. Lust For Lacquer Lip Vinyl Full - 202 Paint it
Lovemarc Lip Gel - 102 Strange Magic
1
2
3
Enamored Hi-Shine Nail Lacquer
1. 142 Fluorescent Beige 
2. 130 Sally
3. 108 Secret Love
---
Last night I used Sampar's So Much Dew Midnight Mask. Today my skin feels rehydrated and fresh.
"So Much To Dew Midnight Mask is a uniquely concentrated* skin care 
that nearly perfectly mimics the 
skin's original hydrating film
.
Amazing! Starting from the first night, this mask replenishes your skin,
soaking it in freshness. 31% more moisturization** in 1 hour:
instantly quenched, your skin is plumped, supple and younger-looking.
From the first nights of use, the skin is more hydrated: 86.5%***,
softer: 94.6%***, suppler: 97.3%*** upon waking !

So Much To Dew Midnight Mask is suitable for 
* Corneometric testperformed with 17 volunteers. 
*** Percentage of users who tested the product.
Satisfaction test performed with 40 volunteers."
---
We had ombre weekend at Sephora. It was so much fun!
---